Alright y'all, so I'm not really sure where I'm going with this blog post 😉 I've had a couple of ideas and thoughts floating around in my head, and figured I might as well try to put them into a cohesive mix-up of words and phrases. Lord willing, this will come together as some sort of bloggie post that flows and doesn't sound like a random jumble of mashed-up craziness!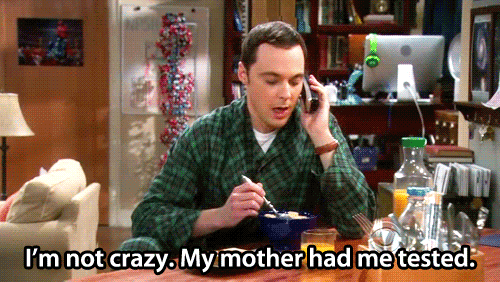 I've had some experience babysitting, and there was something interesting I noticed. When I asked the boys, who their favorite characters were, they almost always referred to the "bad guys." They had the good guys too, but normally, they seemed more drawn to pretend-play with the darker, powerful foes.
This surprised me. I have a brother, and I always remember him loving characters like Luke Skywalker, Spider-Man, and other heroic people/beings. When I came home, I told my mom and asked her what she thought about it. Why did they seem instinctually drawn towards the opposing side? What was it that caused them to be more enthusiastic in that?
Here's what she said: little boys are often drawn to the darker characters because they are portrayed as powerful and strong. She told me that with Brayden, my younger brother, she always encouraged and pointed him towards the good characters. She would not buy him all of the Darth Vaders, Jokers, or overall villainous toys. She wanted him to strive to be like the heroes. Not perfect, because no one is, but trying their best to follow truth and do what is right.
I know some of y'all are probably thinking I'm going to the extreme end of things. But, I do not believe I am. Because I have a brother, I understand that boys love to play-fight – cowboys and Indians, the Dark Side and the Light Side. There is nothing wrong with that, and I am definitely not against it – nor am I against a child having both the good and bad characters. After all, without an antagonist, victory would not taste quite as sweet and neither would justice be as preciously guarded.
But I believe it is very important for parents to make this distinction: encourage them and point out the cool and awesome qualities in the good guys. Yeah, it might sound silly, but fictional
characters – especially for children – are critical. They look to them for inspiration and hope.
Jesus used parables and stories to convey truths. If our Savior did, then does that not show the high value and impact that stories can have?
Children learn through play, and fictional characters are a huge part of that. Rather than consistently being drawn to the powerful yes, but also opposing what is true and good, characters, should we not encourage them to look at the ones seeking after righteousness and truth?
For boys to be brave like Luke Skywalker, loyal like Harry Potter, and compassionate like Aragorn.
For girls to be as loving as Padme Amidala, have faith like Lucy Pevensie, and hard-working like Mulan.
For teens to look at Darth Vader and know that redemption is possible, to remember Natasha Romanoff and how your past does not define you, and to look at Finn from Star Wars, Emma Swan from Once Upon A Time, and remind themselves that even heroes experience fear and doubt their abilities.
Maybe I'm way off the mark here, and this is all just a silly theory running around in my head. Who knows, this could all be mess concocted together late at night.
Philippians 4:8 says, "Finally, brothers, whatever is true, whatever is honorable, whatever is just, whatever is pure, whatever is lovely, whatever is commendable, if there is any excellence, if there is anything worthy of praise, think about these things."
Whatever you read and watch is bound to have some affect on you. I am not saying that if you watch a TV show with a villain, or read a book with a dark wizard, that you are going to flip a switch and turn evil – FAR FROM IT! Without antagonists, any story would be quite boring and basic. There would be no challenge for our hero. With that said, as I stated earlier, children's minds are still developing. I'm not a parent, but I have a pretty awesome mom and dad. And they always made sure to make the distinction between enjoying the story, and praising the villain. I can never remember hearing as a child, oh look how cool Palpatine looks with his Force lightning! Isn't the White Witch's outfit awesome?
As children grow and mature, then the conversations can obviously go deeper and you can tease, joke, or comment on scenarios that you would not have done when they were little. Like I said, I'm not a parent, but I think encouraging and pointing kids towards healthy, heroic role models whether in fiction or real life, is important.
~ Southern Dreamer