Recently, I went to see Midnight Sun with one of my friend's. I had seen the trailer and was really excited to see the movie. For one, there was going to be a romance, and anyone who knows me, knows that Hallmark Channel-like movies are my cup of tea. And besides that, I was super happy that another film about someone with an illness other than cancer was being showcased.
The National Institute of Health says that 23.5 million Americans suffer from auto-immune diseases (https://www.aarda.org/news-information/statistics/#1488234345468-3bf2d325-1052). I do think that it is important to look at other types of illnesses and have more light shed on them. My entire point with the statistic was to show that many people would relate to a character in a film who has another type of disorder/illness. I believe that Hollywood should branch out a little more and make more movies about people with other unseen illnesses like diabetes, lupus, narcolepsy, etc…
ANYWHO.
Apologies for the semi-rabbit trail xD
Midnight Sun is a movie about Katie Price, played by Bella Thorne, who has a rare disorder: a life-threatening sensitivity to the sun. Because of her disease, she can never go outside during the day, and has been homeschooled her entire life. During the first few minutes, a flashback details how she met her bestfriend – Morgan, played by Quinn Shephard, and shows the most important person in her life – her father, played by Rob Riggle.
The premise of the movie is that she is faced with the decision to tell her long-time crush, Charlie – played by Patrick Schwarzenegger, about her illness…or keep it a secret and play normal for a while, risking her life in the process.
WARNING: SPOILERS AHEAD
TURN BACK NOW IF YOU DON'T WANT SPOILERS.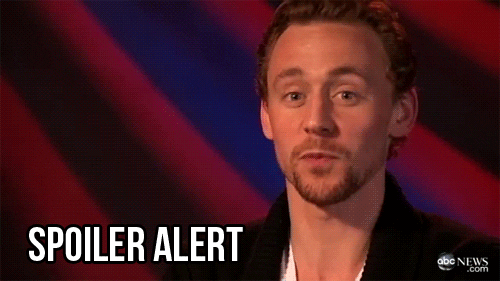 LAST WARNING.
YOU HAVE BEEN WARNED.
Now that that's out of the way! 😉 Onto the spoiler part of the movie review.
One of my favorite things about the movie was Katie's relationship with her father. For reasons I will never understand, many times Hollywood seems to enjoy giving dads and men in general a bad rap, so it was really refreshing to see this close, healthy relationship.
I loved the genuine honesty in their relationship. There was no lying or tricking the other person. The one time that Katie tries to lie; she doesn't even make it half a day before telling her dad.
I absolutely love that.
Katie is genuinely a good teenager. She's not perfect by any means, but she doesn't lie to her dad or sneak behind his back. Her heart is in the right place, and I really love how they portrayed her character.
On that note, I seriously adored her entire interactions with Charlie. For one, maybe it's just me, but like so relatable??? I feel like a lot of times in movies people are all smooth and not-awkward when it comes to crushes and dating. I'm sure that definitely applies to some people – like Morgan, but for the rest of us out there aka Katie, well, it doesn't come quite as easily.
I thought Charlie was a great character. The twist of popular guy, who does something stupid, gets injured in the process, and pretty much loses everything he had been working towards, making him wiser and put a stop to getting wasted/drunk was a refreshing change. Not to mention, that he was really sweet to Katie. Even after he learned about her disease – knowing that she would likely die, Charlie did not leave her.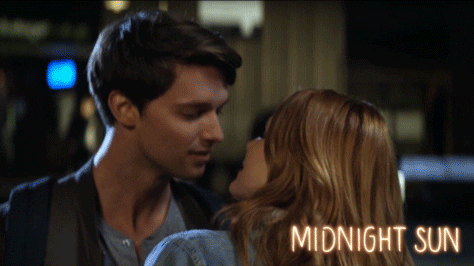 He could have and I don't think anyone would have blamed him if he did, after all, pure logic says that what would be the point if the end is inevitable anyway? But he didn't, and that entire scene and monologue is wonderful.
The movie also has some funny moments. Like when Katie is amazed at the "party," and Morgan heaves a sigh, mumbling that no this is not a real party, and no Garver do not listen to her – she has never been to a party before and has no idea what she's talking about. I also loved the Taylor Swift comment, relating to Katie's boy troubles xD
Unfortunately, I now must discuss the ending. Grab your tissues, go ahead. I promise I won't judge. Alright, tissues at the ready? Here we go.
Not going to lie, I was in complete denial that the movie was going to end the way it started to look like it would. I kept telling myself, 'nope. they're going to find some miraculous cure and everything's going to be a happily ever after.'
Yeah, that did not happen.
But gosh y'all, the way the constructed the ending was so like heart-wrenching??? In terms of storytelling, they did a great job of tying everything together and giving the viewer a punch to the heart. Of course, as a viewer, I also did not want it to end that way, so, take that with what you will.
The song Katie recorded as she started to decline – "Charlie's Song." How Charlie used the money he had been saving for his truck, to rent out a real recording studio so she could record her song.
How her song stared playing on the radio as Charlie was driving, after she had died. How it had gone viral. How her dad turned on his radio and started to shout, "That's my girl! That's my girl!"
Yep, both horrible and beautiful at the same time.
If you haven't seen Midnight Sun, I would encourage you to go see it! But be warned, you should probably bring tissues. If you have seen the movie, what did you think? Did the ending leave you satisfied?
~ Southern Dreamer