Fear. That dratted emotion that can get us all wound up and in a messy pit.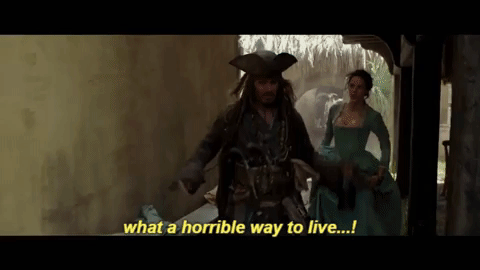 Wouldn't it be great, if we never experienced fear again, never had to worry over anything? Lived in a world where anxiety was non-existent? I think that would be pretty amazing. 
Unfortunately, we do live in a fallen world, and because of that, can feel fear. Something I have been off and on struggling with, in terms of that, has been fearing what God might ask of me.
It's funny, because I do want to please God and be used by Him, but somehow, fear sneaks its way in and starts whispering all sorts of silly things. What if He asks you to do something that scares you? What if He tells you to do such and such thing that freaks you out?
This past week, I went to a Bible study, and then afterwards read a devotional. Once I finished reading it, I realized there was something similar in both what the devotion was saying, and a small part of what we had been discussing in the group (just a side note, often times, God will make those sorts of things align like that, because He wants you to pay attention to it or is trying to tell you something). In His Treasure, by Sheri Rose Shepherd, this specific day's verse was from Ephesians.
"For we are his workmanship, created in Christ Jesus for good works, which God prepared beforehand, that we should walk in them," ~ Ephesians 2:10
Of course, my first thought was ok so God is wanting me to do something. OH. GOD IS WANTING ME TO DO SOMETHING. Cue my brain semi-panicking.
Well, I turned to Ephesians, since I like to read the entire chapter of wherever the verse came from…and guess what the title of that section was?
By Grace Through Faith.
By Grace Through Faith. 
Crazy, huh? Here I am, panicking, and then God is like, "LANIE. GRACE." It's amazing how patient the Lord is with us, because I know for me, there are so many times that God has shown me grace, and yet, I'm still like grace??? WHAT. Does not compute.
I want y'all to see just how many times grace is mentioned in this passage.
"…by grace you have been saved…"

"…show the immeasurable riches of his grace in kindness toward us in Christ Jesus…"

"…For by grace you have been saved through faith…"
Ok. Grace. Right. After noticing this, I went back to verse 10, now trying to remember that God bestows grace on us, as I read it. So, Jesus has created good works for us to do. What does that look like?
In Matthew, Jesus tells a parable, which, I believe, gives some insight into this.
"His master said to him, 'Well done, good and faithful servant. You have been faithful over a little; I will set you over much. Enter into the joy of your master," ~ Matthew 25:21
I know a lot of times, people focus on the beginning part – the "good and faithful servant." And while that is definitely a part of this, I want to focus more on the second half of the verse. The last line says, "enter into the joy of your master." 
Isn't that beautiful? He has just given his servant a larger assignment, and right after that, says enter into the joy of your master. This is not an assignment to be a burden or cause him to panic – you don't tell someone, "enter into the joy" if what you are having them do is something that will cause fear, stress, or grief. 
Another way to look at this, is like a job promotion. Imagine you work at a huge company. You've been bringing coffee, fetching papers, doing odds and ends. Then one day, you come into work and your boss is there.
~~~
He gives you a grin, takes the coffee out of your hands.
Naturally, you are surprised, a bit confused. Weren't you supposed to deliver those?
Chuckling, he tells you that you have been such a faithful worker, that he wants to give you a promotion. He's got a job with you specifically in mind.
His excitement is contagious, and despite your worries over whether or not you will actually be good enough to do this next assignment (you had only been delivering coffee and papers up until now!), you nod your head and follow him to the next floor.
~~~
I love analogies – they always help me to better understand concepts and visualize what that would look like in day-to-day life. How would our lives be different if we could come to God, with no fear of what he might do/what he might ask of us, and just be excited because He wants us to do something more?
Over the past couple of months, I've talked to several godly adults, and something that has been common in their responses is this: God has gifted each and every one of His children with specific skill sets. He wants to use those. He gave them to us for a reason.
Yes, He might ask us to do something outside of our comfort zone, but it will be within our skill set. For example, my mom loves God's Word and she loves to encourage others, but speaking in front of others? No way! And yet, that is what Jesus has her doing. But, do you see my point? It is outside of her comfort zone, but it's not so far out that it's in another hemisphere.
It's easy to say all that of course, and much harder to actually believe. Changing the way you think isn't easy, but I hope to retrain my mind to stop thinking about God like a drill sergeant, and more as a loving Father, who is eagerly wanting to show me more of the "family business," and let me have a larger role in it.
~ Southern Dreamer
Note: This does not mean that we won't be challenged when God is asking us to do something, or that we won't experience difficulties. However, as His children, Jesus is not trying to make us afraid.