Several days ago, I was sitting in my bed at night and that ancient battle of whether or not to go with what my flesh was wanting, or what I knew my spirit needed commenced. I had not spent time with the Lord or read the Scriptures much that week, and realized I needed to, though a large part of me wanted to do other things then – looking on social media, reading, etc…All things that are not bad in and of themselves, but as believers, we're supposed to keep the Lord first and foremost in our lives.
I'm not going to say that it was easy to do the right thing, because it wasn't. However, I'm grateful that the Holy Spirit helped me to overcome that and do what needed to be done even if I didn't "feel" like it.
The devotional I used was an app called "First 5." If you haven't heard of it, it's basically a short devotional that takes about five minutes of your time. The Proverbs 31 team put together the app and devotionals, and they usually go through different books of the Bible – at least, that's what I've observed so far.
Anyway, right now, they are going through Hosea.
When I opened the app, the main verse out of chapter 11 of Hosea that they were focusing on was…
"I will not execute my burning anger; I will not again destroy Ephraim; for I am God and not a man, the Holy One in your midst and I will not come in wrath," ~ Hosea 11:9
At first glance, you might be like, 'ok. so, what's the significance here?' The part that really stuck out to me was the very end of the passage: the Holy One in your midst and I will not come in wrath. 
I read this the day before Easter. And in my mind, I kept thinking how ridiculous it was that I was struggling with wanting to read the Bible, to spend time with God. He literally died for me – nails stabbed into his hands, thorns shoved onto his head, betrayed by his closest friends. 
Then, here I am, having a difficult time deciding whether or not to spend time with Him or go scrolling on my cellphone.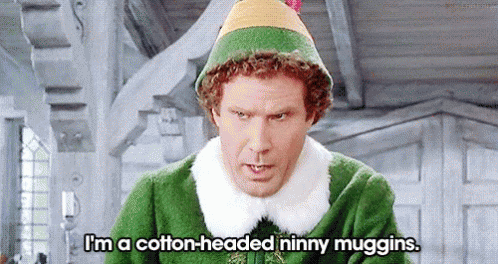 So, when I read that passage – "I will not come in wrath" – my entire brain was kinda overwhelmed. Humans, imperfect as we are, are not forgiving creatures and when someone doesn't respond correctly after we have sacrificed everything, well, I would say that the majority of us are probably going to be pretty mad.
God is perfect. He has not sinned at all. If anyone had the right to be angry after the sacrifice Jesus gave for us, it would be Him.
But that's not how He responds. Instead, He makes several statements that I think we all need to remember. One, God is not man – sounds straightforward, yet many times, I know I think that He will react the same way that humans do. The Holy One in your midst, reminding us that He is here. Lastly, I will not come in wrath.
I especially love this verse, and really the entire passage, not only because of what it says, but where it is located…Hosea. The Old Testament. A lot of times, the Old Testament is categorized into the section where God's power is shown and not His love and mercy. While there is some truth to that, I don't think it's the whole story.
When Israel was a child, I loved him,
and out of Egypt I called my son.
2
The more they were called,
the more they went away;
they kept sacrificing to the Baals
and burning offerings to idols.
3
Yet it was I who taught Ephraim to walk;
I took them up by their arms,
but they did not know that I healed them.
4
I led them with cords of kindness,[a]
with the bands of love,
and I became to them as one who eases the yoke on their jaws,
and I bent down to them and fed them.
Then verses five through seven cover the consequences of Israel's actions. What will happen because they refused to come back to God.
8
How can I give you up, O Ephraim?
How can I hand you over, O Israel?
How can I make you like Admah?
How can I treat you like Zeboiim?
My heart recoils within me;
my compassion grows warm and tender.
9
I will not execute my burning anger;
I will not again destroy Ephraim;
for I am God and not a man,
the Holy One in your midst,
and I will not come in wrath.[c]
I find this passage beautiful. It really shows the Lord's heart, I think. It reminds me almost of a lover's ballad – someone who knows what they need to do, and yet, the very thought of hurting their love is unbearable. The tone is definite, yet broken – resigned, nostalgic, adoring.
Reading this helped me to see a different side of God that I had not really thought of before, and I hope that some portion of this Scripture will touch your heart like it did mine.
~ Southern Dreamer